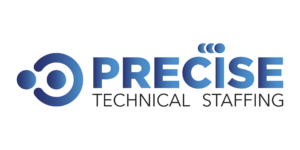 WHY HIRE ROCKSTARS?
• It is true, A-Players attract other A-Players, which creates a virtuous cycle. The best part of this is your competitive trench strengthens with every Rockstar you place on your team.
• Investing time and energy in a team of Rockstars is by far the wisest and most profitable investment you as a leader will ever make in your career.
• Point blank, your effectiveness as a leader lies solely in your ability to identify and hire top performers consistently.
• Simply adding just one Rockstar to your team can lead to a dramatic surge in productivity, growth, and overall team performance.
• Absolutely nothing will accelerate your company's growth faster than placing Rockstars in every role, even entry-level.
MYTHS ON HIRING ROCKSTARS
#1. HIRING A ROCKSTAR IS TOO EXPENSIVE
Would it shock you that the opposite is true? True A-Players are not driven primarily by compensation, but they are driven by the right opportunity with the right company and culture they share. A-players will be 4-10 times more effective than lesser players, resulting in not having to hire additional players.
Would it shock you that a recent SHRM study showed the cost of a bad hire is up to five times their annual compensation?
#2. THE COMPANY DOES NEED A-PLAYERS
A-players can help drive a business no matter what the industry or niche is. Their expertise and drive uplift the entire team and company.
#3. ALL THE A-PLAYERS ARE ALREADY TAKEN
Yes, unemployment is dropping, and most of the A-Players have been scooped up during Covid. However, research still shows that over 80% of employees are unhappy in their current role and are open to discussing possible job offers. They are no checking the job boards every day, so you will have to find another way to reach them.
#4. ROCKSTARS ARE DIVAS AND HARD TO WORK WITH
Rockstars understand the importance of working as part of a team. They are independent enough to work without micromanagement but are still contributors to the team and corporate success. More importantly, they take less of their manager's time and make their managers look good.
#5 YOU CAN DEVELOP A ROCKSTAR
A-players have innate abilities, emotional maturity, and leadership qualities that just can not be taught and can not be made. C-Player and B-Players almost always stay where they are and have no desire to do more.
#6. A ROCKSTAR WILL BE A THREAT TO THE MANAGER'S JOB
A-Players strengthen teams and make leaders look good, advancing their manager's career by proving they can run an outstanding team. Hiring the best of the best will show you have excellent judgment.
COST OF A MIS-HIRE
The reality is your chances are 50/50 that a mis-hire will occur in the next 12-18 months. The cost of mis-hires are as followed:
#1. EMPLOYEE MORALE GETS WORSE.
Hiring the wrong person harms outstanding employees who like to work with exceptional employees. A mis-hire will cost you good employees, and they will leave – even before the bad hire does.
#2 YOUR REPUTATION WITH CUSTOMERS AND VENDORS MIGHT BE TARNISHED
A bad hire can have a negative impact on customers, suppliers, business partners, vendors as well as other stakeholder's interactions with your brand.
#3. WORK OUTPUT SUFFERS
A bad-hire can lower the productivity of your entire group. Due to the mis-hire being a misfit culturally or not being able to do the job they are hired for can cause distractions, throw projects off schedule, waste time, and cause YOUR leadership to question your judgment.
#4. MANAGERS BECOME LESS EFFECTIVE.
Low-performing employees require more time with management and more direction. This causes managers to become less effective with the rest of the team because they have to micromanage the under-performer. This can change the entire culture of management for the worse.
#5. ONE BAD HIRE LEADS TO ANOTHER
Once a bad hire is discovered, there tends to be a rush to find a replacement. That could lead to another mis-hire.
If you're struggling with keeping to find top talent in today's crazy market, feel free to reach out. You can call me at 469-207-1641 or email me at Jessica@PreciseTechnicalStaffing.com